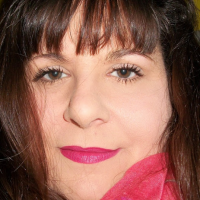 Catherine Califf Dean
Catherine Califf Dean is a freelance writer, gardener, and quilter. Her professional background includes nonprofit program development, grant writing, feature writing and editing, and volunteer management. She holds a Bachelor of Science in Mass Communications from Georgia College & State University.
Catherine is an award winning community volunteer who places high value on service to others. She has served in several leadership capacities for various charities in her lifetime. She currently is a member of the Oconee Regional Project Linus. Catherine and her husband Joseph live in Milledgeville, Georgia with their beloved pets.
Expertise Catherine has worked in the fields of cable advertising, event planning, executive profile creation, volunteer management, project develop, performance measurement reporting, grant writing, magazine feature writing and editing, advertising copy writing, and nonprofit management.
Skills Catherine's immediate professional background is in creative feature writing, executive and personal profile creation, and editing for regional magazines. She also has experience in grant writing, performance measurement reporting, project development and nonprofit management. Her online articles consist of subjects of a more varied type including gardening, canning, quilting, mental health, women's health issues, and volunteering. Her articles on health consistently rank high in Google and Bing searches.
Location Milledgeville, Georgia